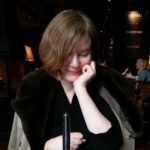 Anne Dunlop holds the Herald Chair in Fine Arts at the University of Melbourne. She has published extensively on gender and the body in early-modern Italy; her recent research focuses on the links between Italy and Mongol Eurasia, and on the idea of a 'global' Renaissance.
---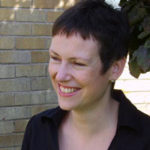 Cordelia Warr is Senior Lecturer in Art History and Visual Studies at the University of Manchester. She has published widely on religion and representations of dress in the Middle Ages and Renaissance. Currently she is working on the visual culture of miraculous wounds in the early modern period.
---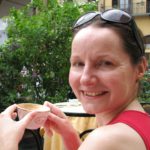 Anne Kirkham is an Honorary Research Fellow in Art History and Visual Studies at the University of Manchester. She works on Western art of the fourteenth to seventeenth centuries with a focus on the visual content of manuscripts and early printed books, especially books of hours and their marginalia.
---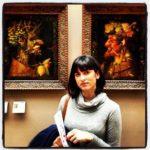 Danielle Gravon is a PhD student in Art History and Visual Studies at the University of Manchester. Her dissertation, entitled 'The Fabrica of Mercator's Atlas', considers the relationship between sixteenth-century cartography, anatomy, and visual culture in the Low Countries. 
---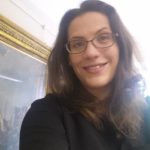 Helen Pierce is Lecturer in British Art at the University of Aberdeen, Scotland. Her research focuses upon the seventeenth century, and she has published on graphic satire, political imagery and cheap print, with her current work examining the art of the Interregnum period.
---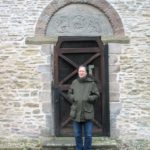 Debra Higgs Strickland is a scholar of medieval and early modern art history and a Senior Lecturer at the University of Glasgow. Her research interests over the past twenty-five years have been oriented mainly around beasts, monsters and representations of non-Christians in medieval Christian art. She sits on the Editorial Board of Renaissance Studies and is an Advisory Board member of the Medieval Institute Publications / ARC Humanities Press monograph series on Monsters, Prodigies, and Demons: Medieval and Early Modern Constructions of Alterity. Her current writing projects include the third of a series of three short studies on the Hereford World Map (c. 1300) and a new book on The Monsters of Hieronymus Bosch.
---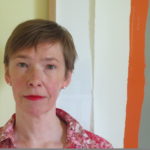 Margit Thøfner is currently an independent scholar, albeit with a background of twenty years of university teaching.  She works on the early modern Netherlands, Scandinavia and northern Germany, with a special interest in the relationships between people, sculptures, sounds and spaces.  She has also published on print culture, on emblems, on gender and on devotional culture.
---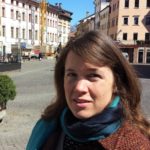 Elizabeth Currie is a lecturer and author specialising in the history of early modern dress, fashion and textiles.  She currently teaches at the Royal College of Art/V&A and Central St Martins. Recent publications include Fashion and Masculinity in Renaissance Florence (2016) and (ed.) A Cultural History of Dress and Fashion, Vol. 3: Fashion in the Renaissance (1450-1650) (2017).
---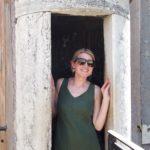 Susanne Chadbourne is a PhD student in Art History at the University of Melbourne. Her dissertation considers the collecting of medieval architecture in the United States at the start of the twentieth century, focusing on the formation of The Cloisters museum in New York.
---

Jason Sun is currently studying for the MA in Arts Management, Policy and Practice at the University of Manchester. His undergraduate degree was in Music, with a major in violin. Besides his music background, he also has an interest in medieval art and history.
---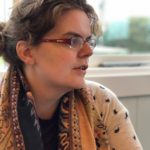 Katy Ellis is currently studying for the MA in Art Gallery and Museum Studies at the University of Manchester. Previously she studied Ancient History and Classical Studies as an undergraduate, with a particular interest in Ancient Greek and Roman literature.
---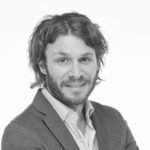 Arvi Wattel is a lecturer in the History of Art at UWA (School of Design). His research focuses on marginality and the relationship between court and city in Renaissance Ferrara and – more recently – on the Dutch cultural exchange with Asia and occurrences of cultural misunderstanding in the seventeenth and eighteenth centuries.