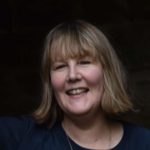 Dr Lisa Beaven is a lecturer in art history at La Trobe University. Her research is centred on the art, collecting  and material culture of seventeenth-century Italy, from the perspective of the history of emotions and the senses. Her latest publication is  the volume edited (with Angela Ndalianis): Baroque to Neo-baroque: Emotion and the Seduction of the Senses, MIP, 2018.
---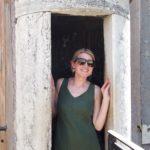 Susanne Chadbourne is a PhD student in Art History at the University of Melbourne. Her dissertation considers the collecting of medieval architecture in the United States at the start of the twentieth century, focusing on the formation of The Cloisters museum in New York.
---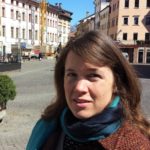 Elizabeth Currie is a lecturer and author specialising in the history of early modern dress, fashion and textiles.  She currently teaches at the Royal College of Art/V&A and Central St Martins. Recent publications include Fashion and Masculinity in Renaissance Florence (2016) and (ed.) A Cultural History of Dress and Fashion, Vol. 3: Fashion in the Renaissance (1450-1650) (2017).
---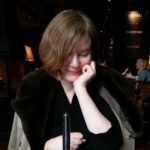 Anne Dunlop holds the Herald Chair in Fine Arts at the University of Melbourne. She has published extensively on gender and the body in early-modern Italy; her recent research focuses on the links between Italy and Mongol Eurasia, and on the idea of a 'global' Renaissance.
---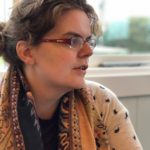 Katy Ellis completed her MA in Art Gallery and Museum Studies at the University of Manchester. Previously she studied Ancient History and Classical Studies as an undergraduate, with a particular interest in Ancient Greek and Roman literature.
---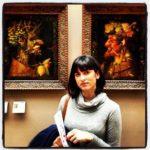 Danielle Gravon is a PhD student in Art History and Cultural Practice at the University of Manchester. Her dissertation examines the maps in Mercator's Atlas in light of the accompanying cosmographical text to consider the role of images and image-making in the production of 16th century geographic knowledge.
---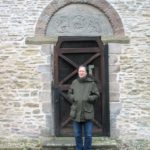 Debra Higgs Strickland is a scholar of medieval and early modern art history and a Professor at the University of Glasgow. Her research interests over the past twenty-five years have been oriented mainly around beasts, monsters and representations of non-Christians in medieval Christian art. She sits on the Editorial Board of Renaissance Studies and is an Advisory Board member of the Medieval Institute Publications / ARC Humanities Press monograph series on Monsters, Prodigies, and Demons: Medieval and Early Modern Constructions of Alterity. Her current writing projects include the third of a series of three short studies on the Hereford World Map (c. 1300) and a new book on The Monsters of Hieronymus Bosch.
---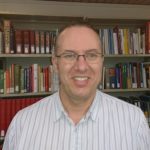 David Jones is the Map Curator & Geospatial Liaison Librarian at the University of Melbourne. In his role he conducts co-curricular lectures, research consultations, maintains the Library Map Collection and creates resources supporting rare maps, modern geospatial data and everything in between.
---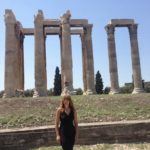 Cassandra Kiely is an archaeologist and Honours graduate from the University of Melbourne. She has excavated in the Caucasus, Italy and Australia; her current research is concerned with the entanglement of objects and interdisciplinary approaches to archaeology, integrating art history and philosophy.
---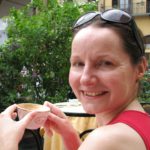 Anne Kirkham is an Honorary Research Fellow in Art History and Visual Studies at the University of Manchester. She works on Western art of the fourteenth to seventeenth centuries with a focus on the visual content of manuscripts and early printed books, especially books of hours and their marginalia.
---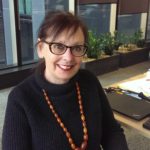 Hilary Maddocks is an art historian specialising in medieval manuscripts and the early modern book. Recent publications include an analysis of a printed book of hours in the Kerry Stokes collection in Anne Dunlop, ed., Antipodean Early Modern: European Art in Australian Collections ca. 1200–1600, AUP, 2018. She is an associate in Art History at the University of Melbourne.
---

Catherine Mahoney is studying for a Master of Art Curatorship at The University of Melbourne. Her current research examines the materiality of the medieval pilgrimage, with a focus on collections of pilgrim's badges.
---

Matthew Martin is lecturer in Art History and Curatorship in the University of Melbourne. From 2006 to 2018 he was Curator of International Decorative Arts and Antiquities in the National Gallery of Victoria. His research interests include the cultural aesthetics of eighteenth-century European Porcelain and cultural exchange between Europe and Asia in the early modern period, and he has published in both these areas.
---

Susanne Meurer is a lecturer in art history at the University of Western Australia. Her research interests include the history of printmaking and early modern art historiography.
---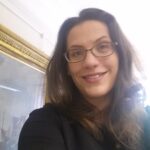 Helen Pierce is Lecturer in British Art at the University of Aberdeen, Scotland. Her research focuses upon the seventeenth century, and she has published on graphic satire, political imagery and cheap print, with her current work examining the art of the Interregnum period.
---

Jason Sun completed his MA in Arts Management, Policy and Practice at the University of Manchester. His undergraduate degree was in Music, with a major in violin. Besides his music background, he also has an interest in medieval art and history.
---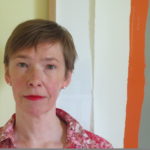 Margit Thøfner is currently an independent scholar, albeit with a background of twenty years of university teaching.  She works on the early modern Netherlands, Scandinavia and northern Germany, with a special interest in the relationships between people, sculptures, sounds and spaces.  She has also published on print culture, on emblems, on gender and on devotional culture.
---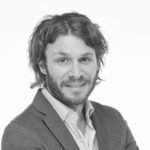 Arvi Wattel is a lecturer in the History of Art at UWA (School of Design). His research focuses on marginality and the relationship between court and city in Renaissance Ferrara and – more recently – on Dutch cultural exchange with Asia and occurrences of cultural misunderstanding in the 17th and 18th centuries.
---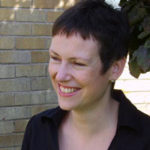 Cordelia Warr is Senior Lecturer in Art History and Visual Studies at the University of Manchester. She has published widely on religion and representations of dress in the Middle Ages and Renaissance. Currently she is working on the visual culture of miraculous wounds in the early modern period.
---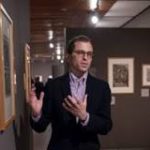 Edward Wouk is Senior Lecturer in Art History and Visual Studies at The University of Manchester. His recent publications include Frans Floris (1519/20-1570): Imagining a Northern Renaissance(Brill, 2018) and the exhibition catalogue Marcantonio Raimondi, Raphael and the Image Multiplied (Manchester, 2016). He is also co-editor, with Suzanne Karr Schmidt, of Prints in Translation: Image, Materiality, Space (Routledge, 2017). His current  project examines the rise of an autonomous discourse on the visual arts in the Low Countries on the eve of the Dutch Revolt, focusing on the writings of the Latin secretary Dominicus Lampsonius and his humanist network.